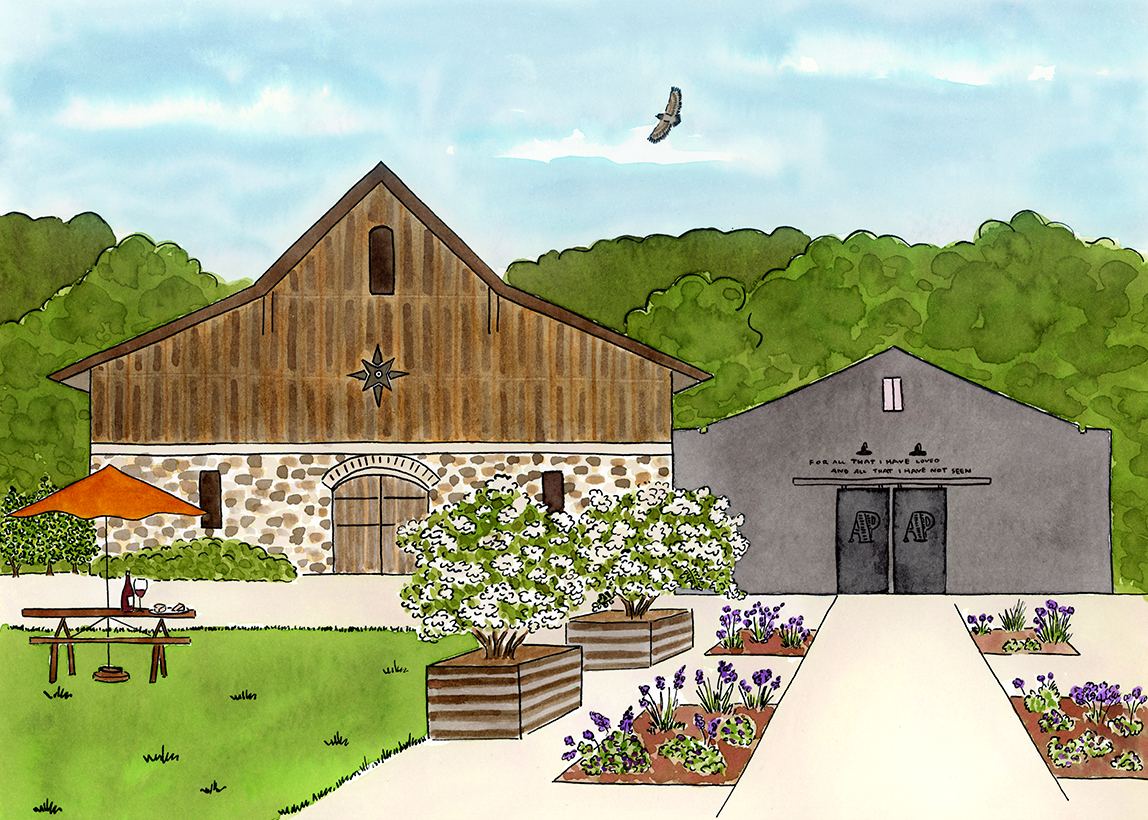 We are open Thursday through Monday from 11 AM – 6 PM.
Reservations are encouraged. Our property is dog-friendly.
COVID-19 Update: For the health & safety of all guests & staff, we have updated our guidelines to align with the State of California. Face coverings are NOT required for fully vaccinated guests. Face coverings are required for those who are not vaccinated when not seated at your table.
Take a turn off the beaten track, and you'll discover Glen Ellen. Things have always been done a bit differently in this relaxed, bohemian enclave of Sonoma, that has long played host to wandering minds and adventurous spirits.
Glen Ellen carries a special connection for AP vintner Katie Bundschu and her family. Her uncles cut their teeth farming the majestic hillside vineyards here and her great-grandmother would play cards at the famous Wolf House regularly. Our community-focused Winery & Mercantile is uniquely suited to this tucked-away valley.
We invite you to visit us in this special corner of Sonoma to explore our tasting room, mercantile, garden, and games. We encourage you to chart your own passage and discover something new. Visit our reservations page to book one of our unique on-property experiences and tastings.
private events
Our beautiful property, nestled amongst 100-year old vines with classic Sonoma charm, is an ideal location to host your wedding or special occasion. To learn more about Abbot's Passage as a private event space, please contact events@abbotspassage.com. To inquire about weddings, please contact weddings@abbotspassage.com.
Event Inquiry Request Form
"*" indicates required fields